Downsizing to Chelford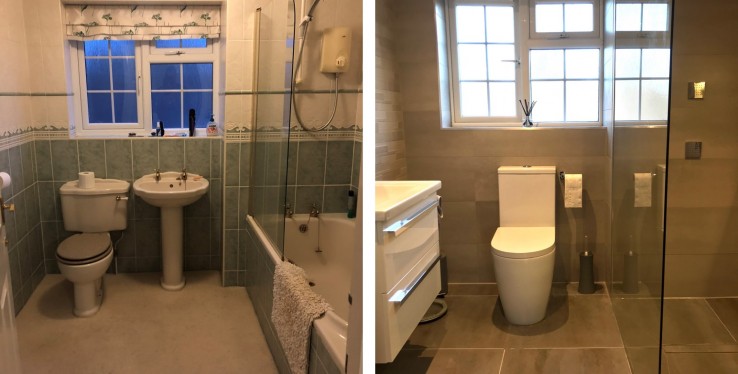 After making the decision to downsize, Pam and John McGuire enlisted the help of Real Stone and Tile to transform the tired-looking bathrooms in their new home in Chelford, Cheshire.
The couple wanted to modernise the en-suite and family bathrooms, which featured 80's style design with wall to wall carpets and patterned tiles.
After visiting the showroom for a design consultation, MD Leigh Price was able to bring the couple's dreams to life, by creating a series of CAD drawings featuring their favourite tiles and fittings, illustrating how the new rooms would look.
With this reassurance, Pam and John decided to vacate their home for a three week holiday in Portugal, allowing the builders to get to work on their dream bathrooms. On their return, they were delighted with the finished project and fell in love with their new home.
"We are very pleased with the choices and the service was extremely professional, any questions were answered straight away. We liked the rapport with Leigh and he liaised with our builder whilst we were away who did a very good job. It was brilliant to find everything complete when we arrived home!"
A selection of tiles were chosen from the Flaviker and Dune ranges. For more information or to book a design consultation, call Real Stone & Tile now!