Flaviker's Re-Tour Range is rustic, authentic and one of our new favourites!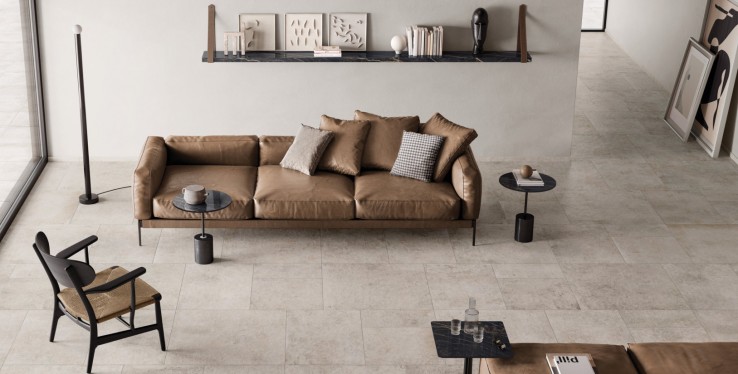 Flaviker, one of the most stylish and historic Italian ceramic tile brands, produces refined and contemporary indoor and outdoor surfaces in full body porcelain stoneware.
One of their newest ranges, The Re-Tour Range, revisits the world of French rustic stone, enhancing its natural variations and the imperfections caused by wear and tear to bring the appeal of a unique and authentic material to contemporary architecture.
The range comes in large sizes 120 X 120cm for floors, and 120 x 270 cm for walls using the materials varied colours as a stylistic detail. The tiles can also be purchased in the following sizes: 60x120, 90x90, 60x60, and 60x90.
Re-Tour tiles can also used for your outdoor spaces, using the outdoor tile, which has a 20mm thickness
The colour range is Fog, Ivory, Mud, Rope, and it also comes in a décor mix.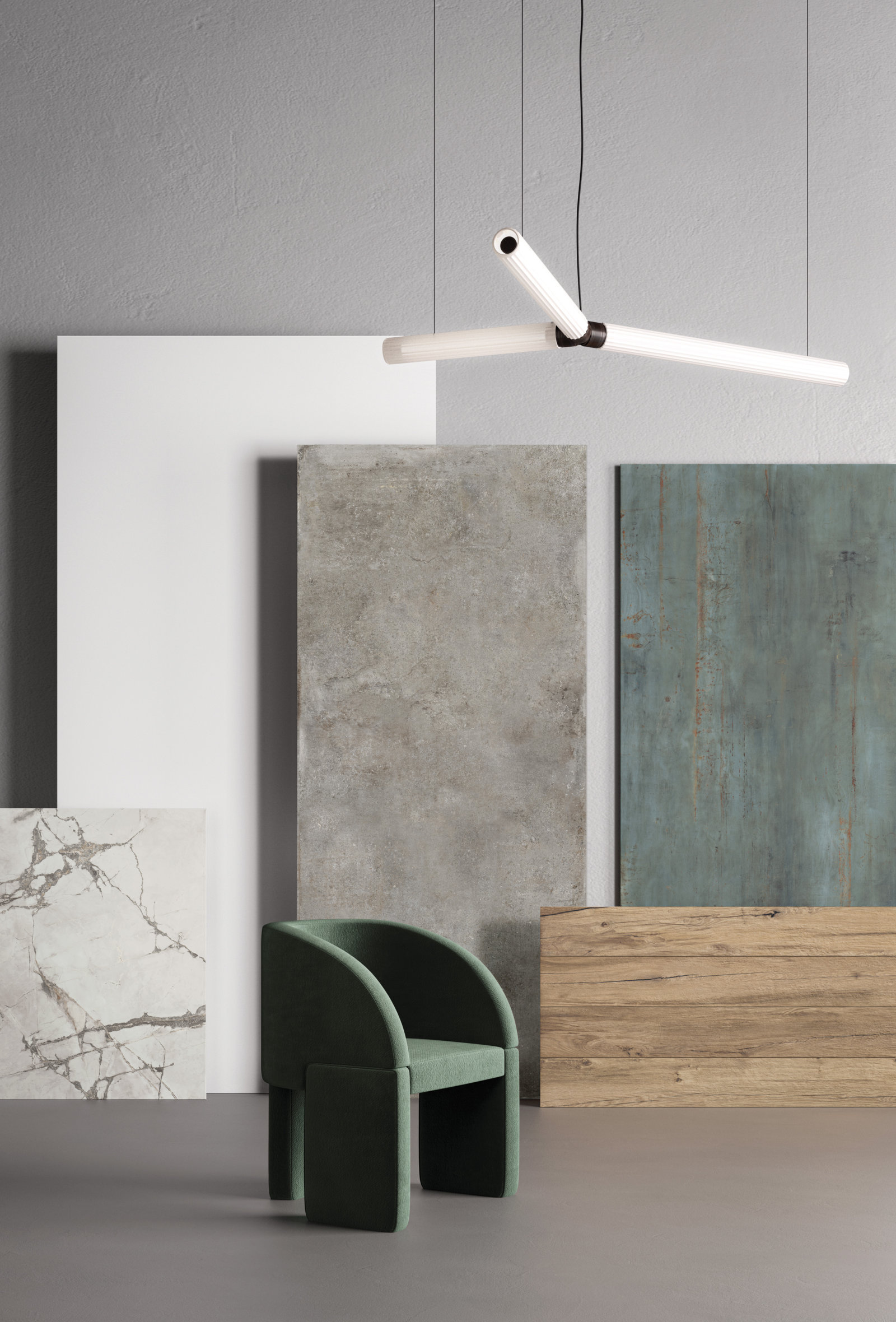 Take a look at some of the wonderful ways the Re-Tour range can be used, both in an indoor and outdoor setting:
Colour: Fog
Tile Size: 40 X 120
Floor Tiles: Nordik Wood Gold, Size: 10 X 60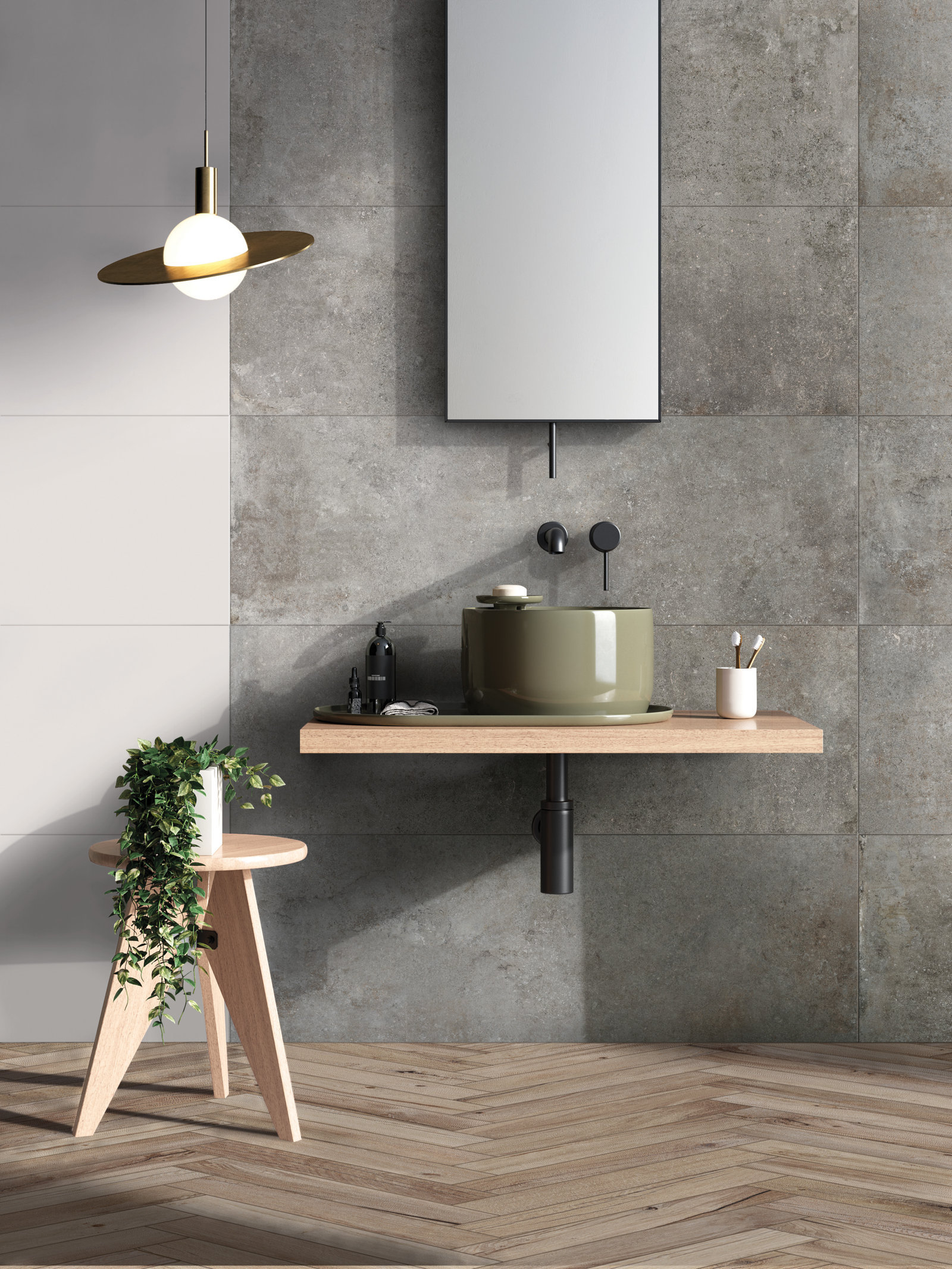 Colour: Ivory
Tile Size: Mixed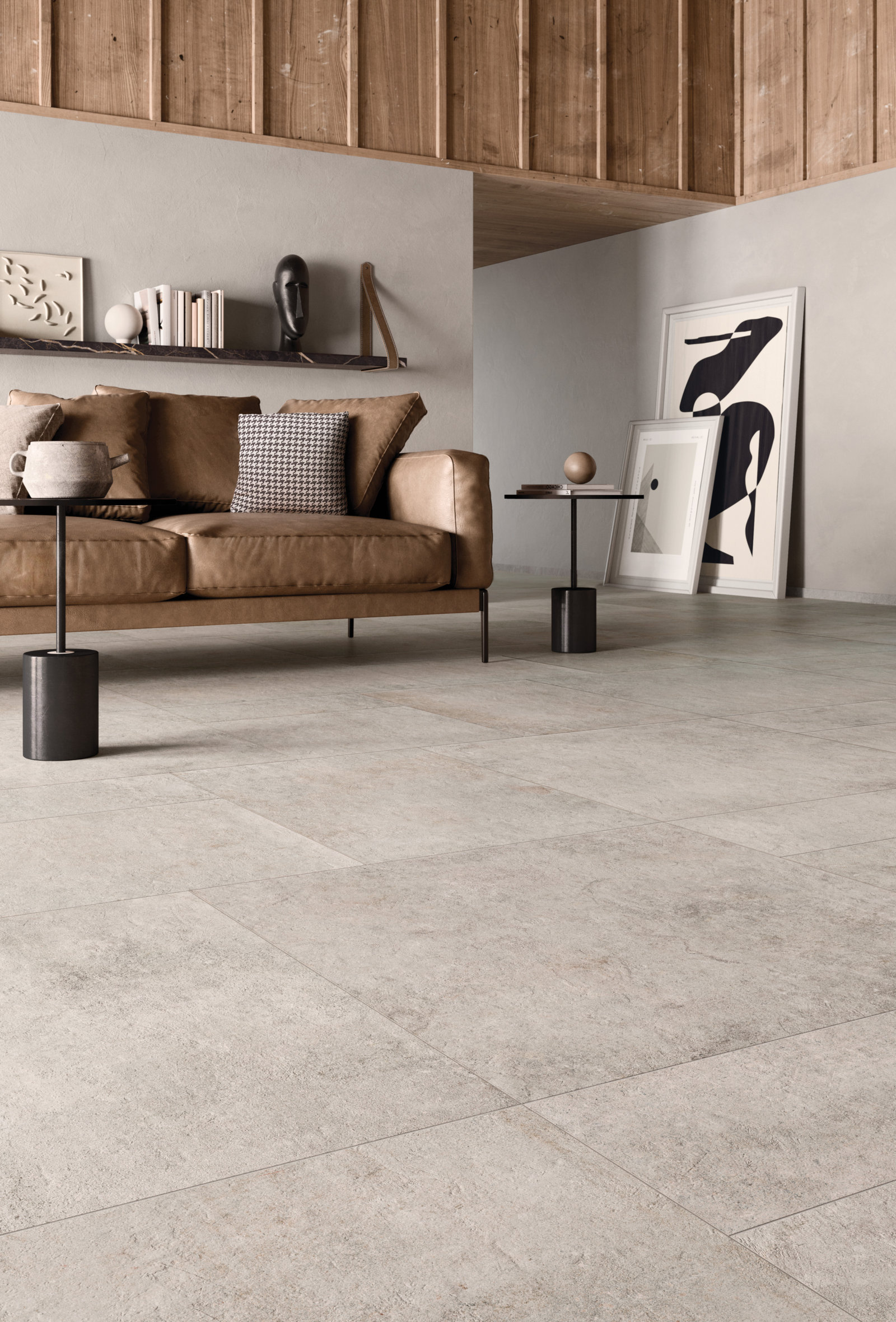 Colour: Mud
Tile Size: 60 x 120
Complementary Tiles: Supreme Evo Invisible Select Soft Tile Size: 120 X 270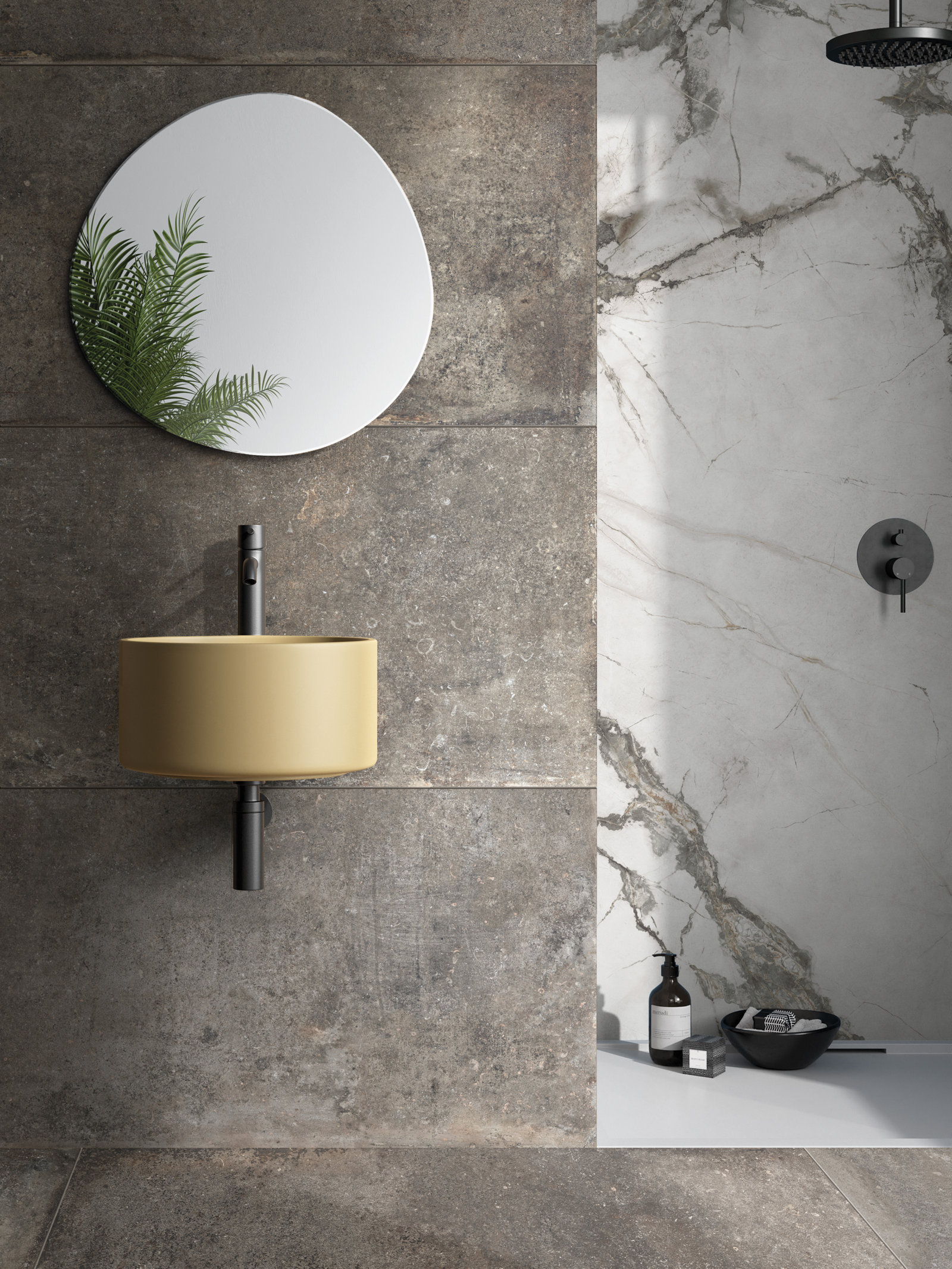 Colour: Rope
Tile Size: 60 x 120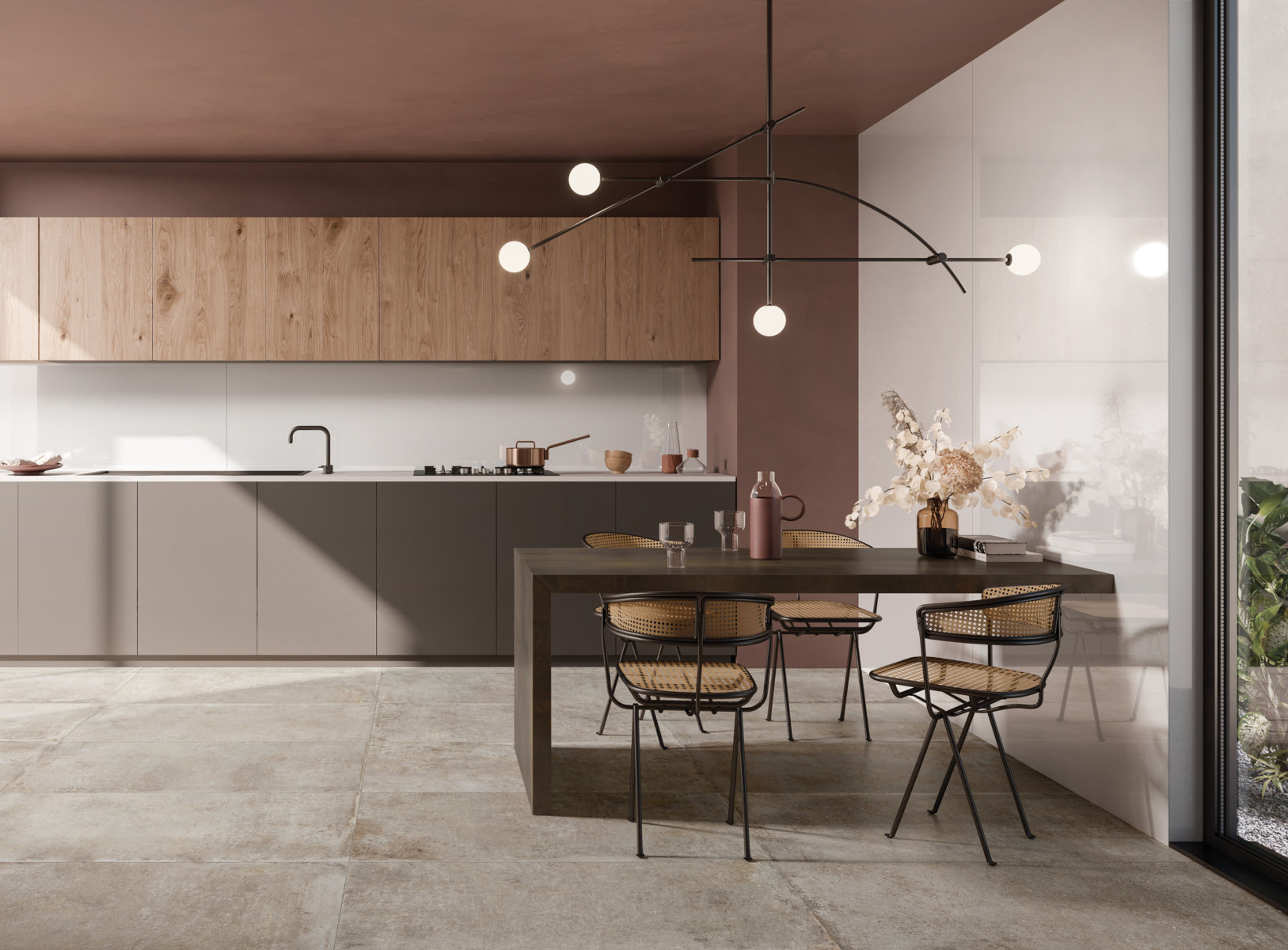 Tile: X-20 Re-Tour (Outdoor Tile)
Colour: Rope
Size: 60 X 90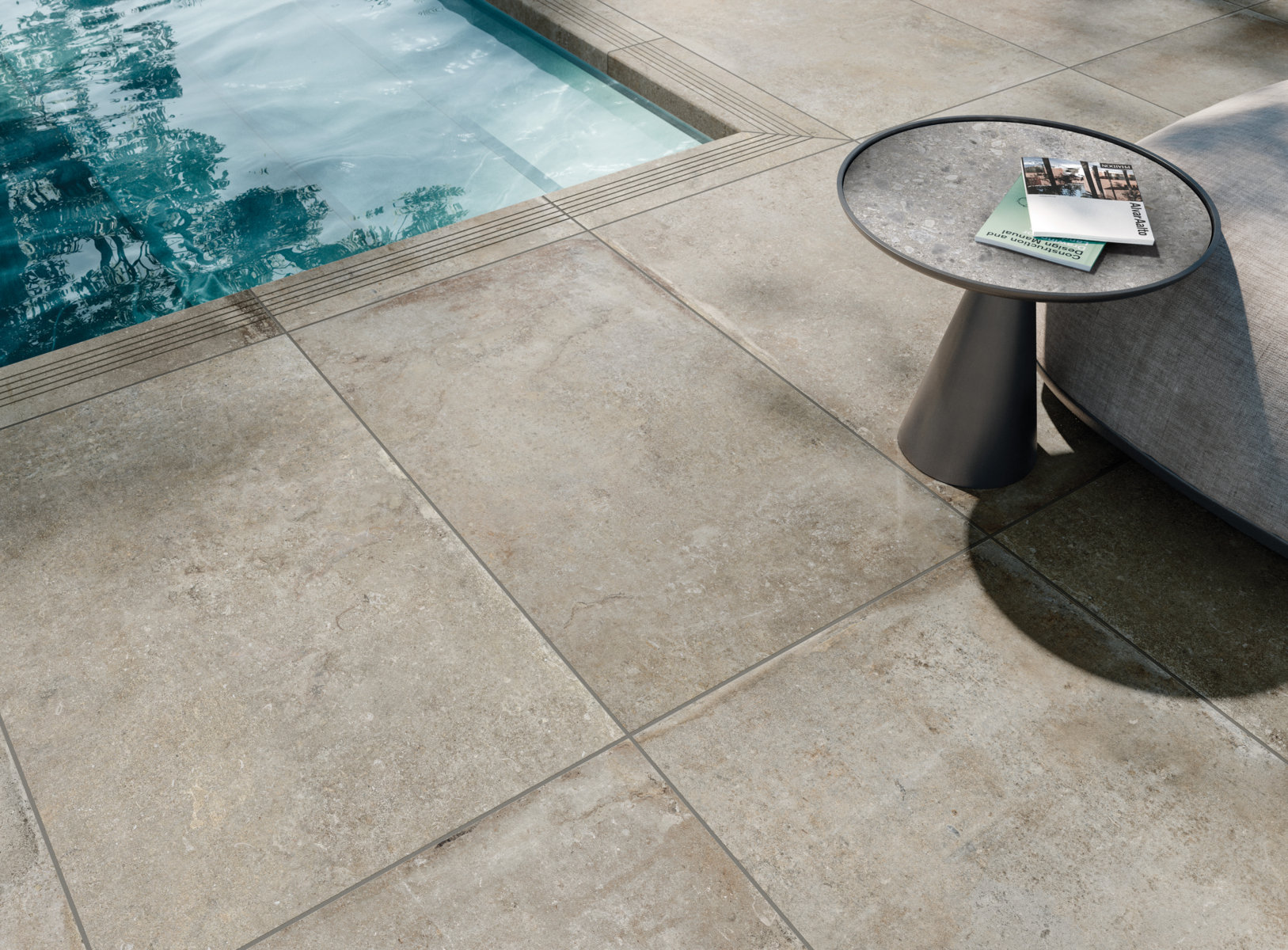 To find out more about Flaviker's stunning Re-Tour range, give us a call on: 0161 485 1373 or pop into our showroom to see our Re-Tour display